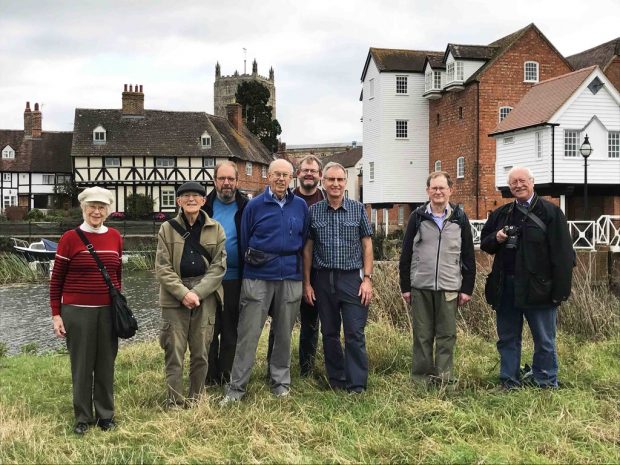 By its very nature, local government is about geography. This includes the delivery of services to the population, the protection of natural assets and the creation and management of infrastructure. These phenomena are inherently unevenly distributed across geographic areas and therefore require an approach that takes into account spatial distributions and the reasons for them. Having said that, you would be hard pushed to find someone in local government with 'geographer' in their job title. You will find planners, analysts, custodians, engineers, managers and many other generic titles but few whose role marks them out as a 'geographer'.
The Government Geography Profession is a little different from most of the other government professional groups in that it is open to all public servants, not just civil servants. From the outset, the Profession's leadership team wanted to meet the needs of geographers in local government. The first step was to start to explore the issues that are specific to the sector and look at how a profession could help address them.
The key findings from our research
We need to raise our professional profile
Practitioners who might regard themselves as 'professional geographers' do not feel that they have an equivalent status to other professions. There is a need to make the case for geography in local government which would enable better policy decisions and boost the status of practitioners amongst their peer professionals.
We need a recognised skills structure
There was a strong desire for some sort of competency level for geographic skills to enable a practitioner to show what they can do in a recognised structure and context. This would enable better career mobility.
We need to highlight our transferable skills
One of the values of geographers is that we have transferable skills. Some examples include problem solving, data handling, understanding spatial processes, taking a systems view, social science skills alongside technical ones, and the ability to integrate different specialities. This should be set out and publicised as the benefits of having a geographer in your team.
We need to develop our resources
Some form of centralised or coordinated training would be helpful as there are limited resources for training.
We can expand our networks
There was a desire for a forum for sharing experience and best practice, and just identifying other geographers in the local area.
The Profession now has over 1200 members and offers the following benefits to geographers in local government:
Centralised information is available on our organisational website
Annual Conference and Awards for excellence, one of which is aimed solely recognising excellence in local government
Monthly webinars
Three role profiles (within the Analytical Function career structure – providing comparability with a range of other skill groups)
A regular Newsletter - packed full of the latest relevant information
Slack channel for forums and special interest groups: for virtual networking and building local networks.
The profession will also be working hand-in-hand with the Geospatial Commission who are focusing on raising the profile of geography at authority level.
Are you a geographer in Local Government?
If so, please consider joining us. You may have a geographical education or training or be in a role which has a geographical element to it. You may be a member of another profession such as planner or environmental manager. You may work for a local authority or a local public sector organisation such as a blue light service.  We are a broad church and welcome all.
For more information about this and other news about the profession, check out our website, follow us on Twitter, or, if you're a civil, crown or public servant, join us (answer "Geography" to question 11).
We would also welcome hearing more from the Local Government members on how the profession can assist them so please email us.