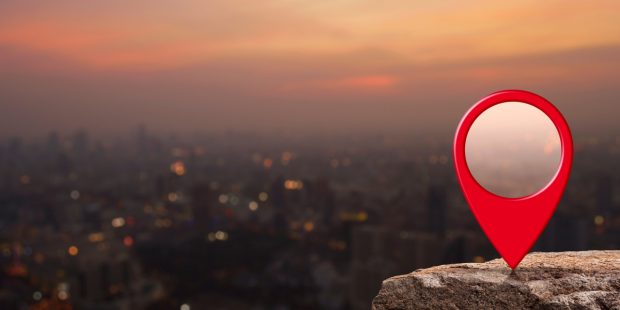 The 2020 Geography in Government Awards opened for nominations at the beginning of the year, seeking examples of excellence in geography across the range of disciplines and organisations. This is the second year we have held the awards and all the judges were pleased by the outstanding quality and range of examples the profession can offer.  Reading the nominations it was very clear that geography in government is a broad profession with excellence across the public sector and a profession which is full of dedicated and talented individuals.
Although we're unable to host the award ceremony in person this year, I would like to take this opportunity to share the short listed nominations for each category. We are planning to run a virtual ceremony in the near future where the category winners will be announced, along with the overall winner.  This overall winner is invited to the hugely prestigious Royal Geographical Society Awards, recognising the impact and importance of geography across the public sector.
So, here are the shortlisted nominations for the category of "Impact on Policy", along with a short description of the work in alphabetical order.
Geography Statistics Team, Department for Transport
The Network Condition and Geography Statistics team saw a new opportunity to proactively drive forward an interactive internal mapping tool of investment. The team ran an internal discovery project, speaking to over 20 colleagues from across the department – asking considered questions to understand their needs and priorities. A working prototype has been used to support ministerial meetings and maps. This has informed and illustrated a number of high-stakes decisions.
Knowledge & Information Management and Biodiversity & Ecosystem Resilience Group, Natural Resources Wales
Power BI and ArcGIS Online are well used applications within Natural Resources Wales. Power BI is their business intelligence tool and ArcGIS Online is their spatial data visualisation and analytics application. This work focused on the integration of these applications and advancing the current use of these in new ways to support their impact on policy.
Their use of spatial data allows operations to take a place based approach, making decisions at local levels that are relevant to the geography of Wales. The ambition was to create a simple data dashboard to understand the level of Invasive Non-Native Species (INNS) across Wales, so they can make smarter decisions, responding to policy and delivering our statutory duties set out under the Environment Act.
Regional Economic Development Team, Scottish Government
Over the past two years the Scottish Government's Regional Economic Development division has worked to re-establish the idea of Ayrshire, the ancient county and brand, as a functional economic geography underpinned by a commitment to collaborate across its three council areas.
The Ayrshire was used as a geography for a £251m Growth Deal, within which the Scottish and UK Governments agreed long-term regional funding priorities with local partners across a range of place-based economic interventions.