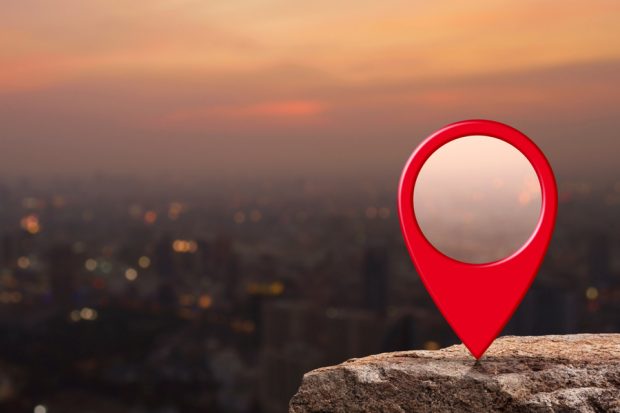 The 2020 Geography in Government Awards opened for nominations at the beginning of the year, seeking examples of excellence in geography across the range of disciplines and organisations. This is the second year we have held the awards and all the judges were pleased by the outstanding quality and range of examples the profession can offer.  Reading the nominations it was very clear that geography in government is a broad profession with excellence across the public sector and a profession which is full of dedicated and talented individuals.
Although we're unable to host the award ceremony in person this year, I would like to take this opportunity to share the short listed nominations for each category. We are planning to run a virtual ceremony in the near future where the category winners will be announced, along with the overall winner.  This overall winner is invited to the hugely prestigious Royal Geographical Society Awards, recognising the impact and importance of geography across the public sector.
So, here are the shortlisted nominations for the category of "Excellence in Local Government", along with a short description of the work in alphabetical order.
Croydon Growth Zone
Croydon Growth Zone is a £5.25bn regeneration programme supporting infrastructure to enable the Central Opportunity Area (COA). This aims to accommodate development and growth, leading to the creation of 23,594 new jobs and at least 14,000 homes. The Growth Zone Team has adopted the use of Esri's ArcGIS software to visualise geographic data by mapping all planned construction projects. This data has been used to plan and coordinate projects amongst delivery partners, facilitating partnership working and reducing disruption.
West Midlands Regional Transport Coordination Centre
The West Midlands Regional Transport Coordination Centre (RTCC) is powered by the Operations Dashboard. This is a real-time view of the transport network of which the Data Engine is the central data management platform for transport data. Built via a variety of innovative projects, one of the key contributors and users of the data is the RTCC. The Data Engine is made up of a variety of technology, it connects to a multitude of data sources and sensors, partner data and internal datasets made available through sharing agreements.
Westminster City Council
Westminster City Council has had limited capacity to employ cutting edge urban data science approaches for extracting novel intelligence. Within the borough, University College London (UCL)'s Centre for Advanced Spatial Analysis and Institute for Sustainable Resources and King's College London's Centre for Urban Science & Progress London data science teams were looking for real life business problems for their students to address. Recognising this, they partnered to test data-driven solutions to Westminster's challenges, deploying innovative tools to save public money, generate new insights and improve citizens' lives transparently.