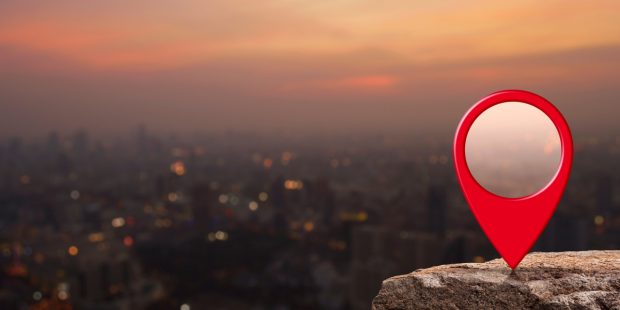 The 2020 Geography in Government Awards opened for nominations at the beginning of the year, seeking examples of excellence in geography across the range of disciplines and organisations. This is the second year we have held the awards and all the judges were pleased by the outstanding quality and range of examples the profession can offer.  Reading the nominations it was very clear that geography in government is a broad profession with excellence across the public sector and a profession which is full of dedicated and talented individuals.
Although we're unable to host the award ceremony in person this year, I would like to take this opportunity to share the short listed nominations for each category. We are planning to run a virtual ceremony in the near future where the category winners will be announced, along with the overall winner.  This overall winner is invited to the hugely prestigious Royal Geographical Society Awards, recognising the impact and importance of geography across the public sector.
So, here are the shortlisted nominations for the category of "Contribution to the profession", along with a short description of the work in alphabetical order.
Defence Geographic Centre, Ministry of Defence
Powerlines and vertical obstructions are a danger, especially to those involved in Military low flying and helicopter activity for search and rescue. The nominee recognised that the 60% geospatial cover of UK powerlines and 38,000 obstruction points in the UK Digital Vertical Obstruction File database was not good enough. They have led the team, through inspirational engagement with stakeholders across the country, to fulfil a 99.9% complete UK Powerline database and over 140,000 obstructions in UK Digital Vertical Obstruction File.
Geographic Information Systems (GIS) and Research Team, Highways England
The GIS and Research Team in Highways England have been working on a method to understand the legal operational boundary of the Strategic Road Network. With the support of the Ordnance Survey, the team has created SQL and Python scripts to understand and automatically select features from Ordnance Survey detailed topographic data in MasterMap and the Highways Network Layer to build and create a holistic dataset spanning the nation.
Ordnance Survey
Colour Vision Deficiency (CVD) is a genetic condition which makes it hard for the eye to distinguish between different colours, affecting around 8% of men and 0.5% of women. Many cartographic colour schemes don't take this issue into consideration, which can create significant barriers for colour blind users. The goal of this project is to increase accessibility of geospatial data and maximise usability.